OBITUARY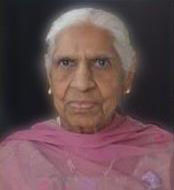 With profound grief and deep sorrow, we regret to inform the sad demise of Mrs Manjeet Kaur w/o Veteran Col Mohinder Singh (Father of Brig Navdeep Singh) who left for her heavenly abode at 0720h on 27 Jun 2023 at Command Hosp, Lucknow due to cardiac arrest.
On behalf of Lt Gen AK Singh, AVSM, YSM, SM, VSM, General Officer Commanding-in-Chief Southern Command, President Gorkha Brigade, Col 11 GR & Sikkim Scouts and all Ranks of the Regiment, we pray to Durga Mata to grant eternal peace to the departed soul and give strength and fortitude to the bereaved family to bear this irreparable loss.
Late Mrs Manjeet Kaur is survived by her spouse Col Mohinder Singh (Retd), son Brig Navdeep Singh, daughters Mrs Harpreet Kaur and Mrs Devinder Kaur who are all married and well settled.
Condolence msg may be sent as follows :-
Address :-
House No 479,
Sector – M, Ashiana Colony
Kanpur Road, Lucknow (UP)
Veteran Col Mohinder Singh
Mob No 9559304370
Brig Navdeep Singh
Mob No 9100940802