Gorkha Dharmshala
Gorkha Dharamshala:-
Gorkha Dharamsala at Lucknow was constructed in 1938 by the MES out of Indian Expeditionary Force Canteen Profit fund for the sole use of Gorkha tps. The Dharamsala is located near Charbagh Rly Station and it has an area of 0.44 acres. Gorkha Dharamsala is the private property of Gorkha Brigade and had administered by Gorkha Recruiting Depot Kunraghat (Gorakhpur) before but it was handed over to this centre on 01 Aug 1987 consequent to its move to Lucknow in Jul 1983.
Accn State of Gorkha Dharamsala and the charges are as under:-
(a)

Offrs

One Room (2 beds)

Rs. 400/- Per Offr Per Day

(b)

JCOs

Two Rooms (4 beds)

Rs. 200/- Per JCO Per Day

(c) NCOs/ OR

Six Rooms (12 beds)

Rs. 150/- Per NCO/OR Per Day

Open Dormitory (12 beds)

Rs. 50/- Per Bed
An ESM of the Regt provides the messing at Gorkha Dharamsala to the transients at subsidized rates.
The transients are also provided with mattress, pillow, bed sheets, net mosquitoes and blankets during winter.
Besides, a water cooler with aqua guard, colour TV and civ tele is also provided at the Dharamsala.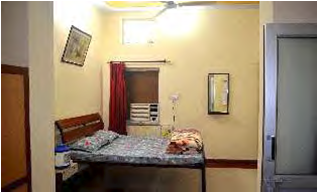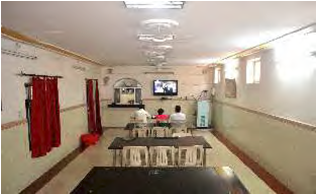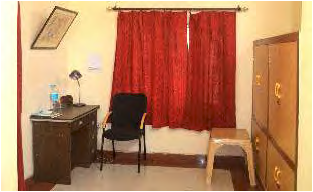 PENSIONERS' DHARAMSHALA (GYANGHAR) -MANAGED BY GRD ,KUNRAGHAT
It was established in 1923 to provide subsidized lodging and boarding facilities to Gorkha ESM of Indian Army from Nepal and their families and widows who frequently visit this place for purposes of medical tratment and pension etc.